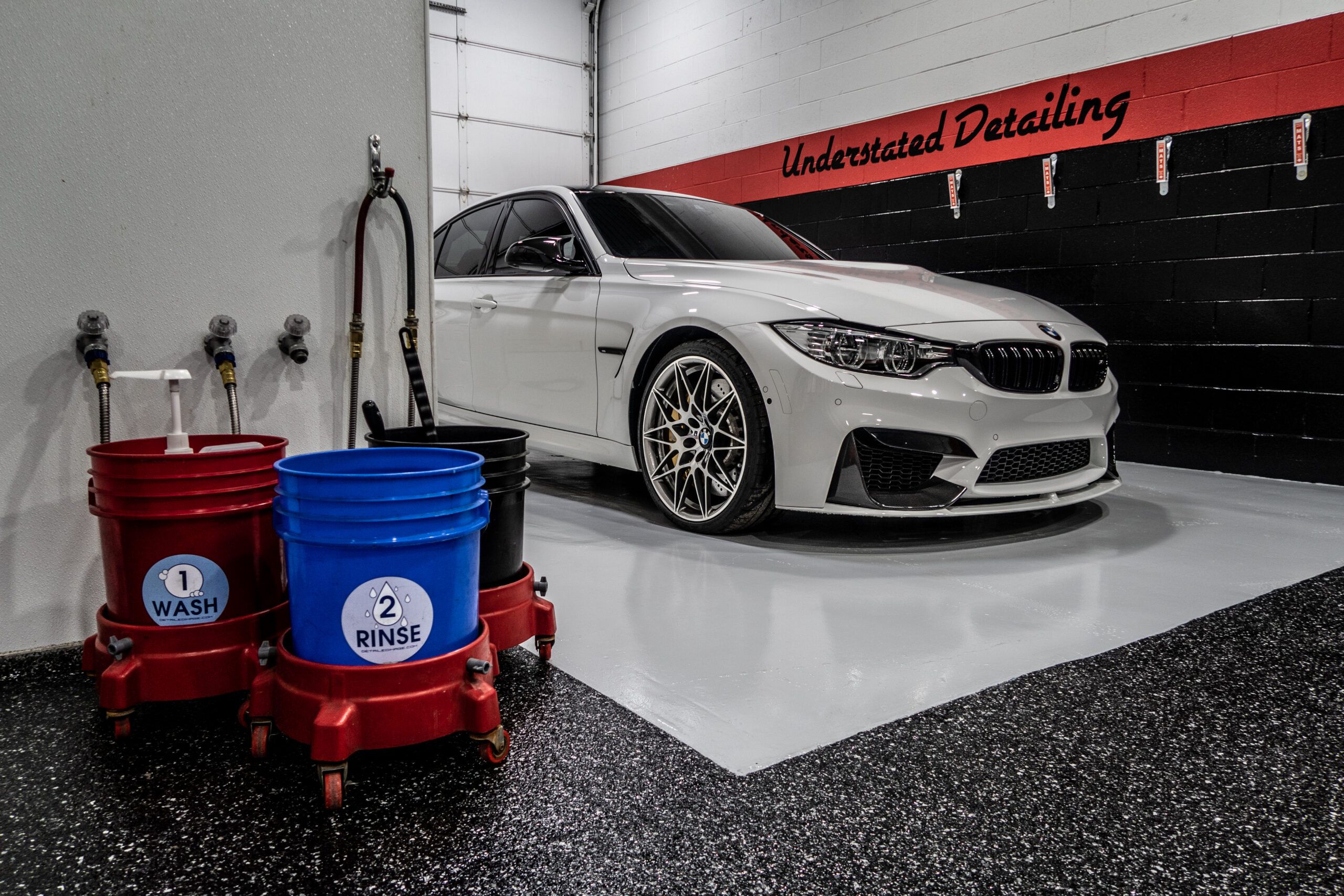 Maintenance Detail - Car Wash
This is not your average car wash. Your vehicle is pampered from beginning to end when it receives our level of detailing. We only wash cars one way, THE RIGHT WAY.
Our maintenance detail includes:
Wheel faces and barrels cleaned to remove brake dust.
A foam prewash and two-bucket method spot free premium hand car wash.
the vehicle is then dried with an air blower. (Includes door jambs)
The paint is then topped with a ceramic sealant for added shine and protection.
Tire Dressing (water based) is applied to the tires.
This service is especially perfect for cars that have received our ceramic coating service because our method won't put swirl marks in your paint.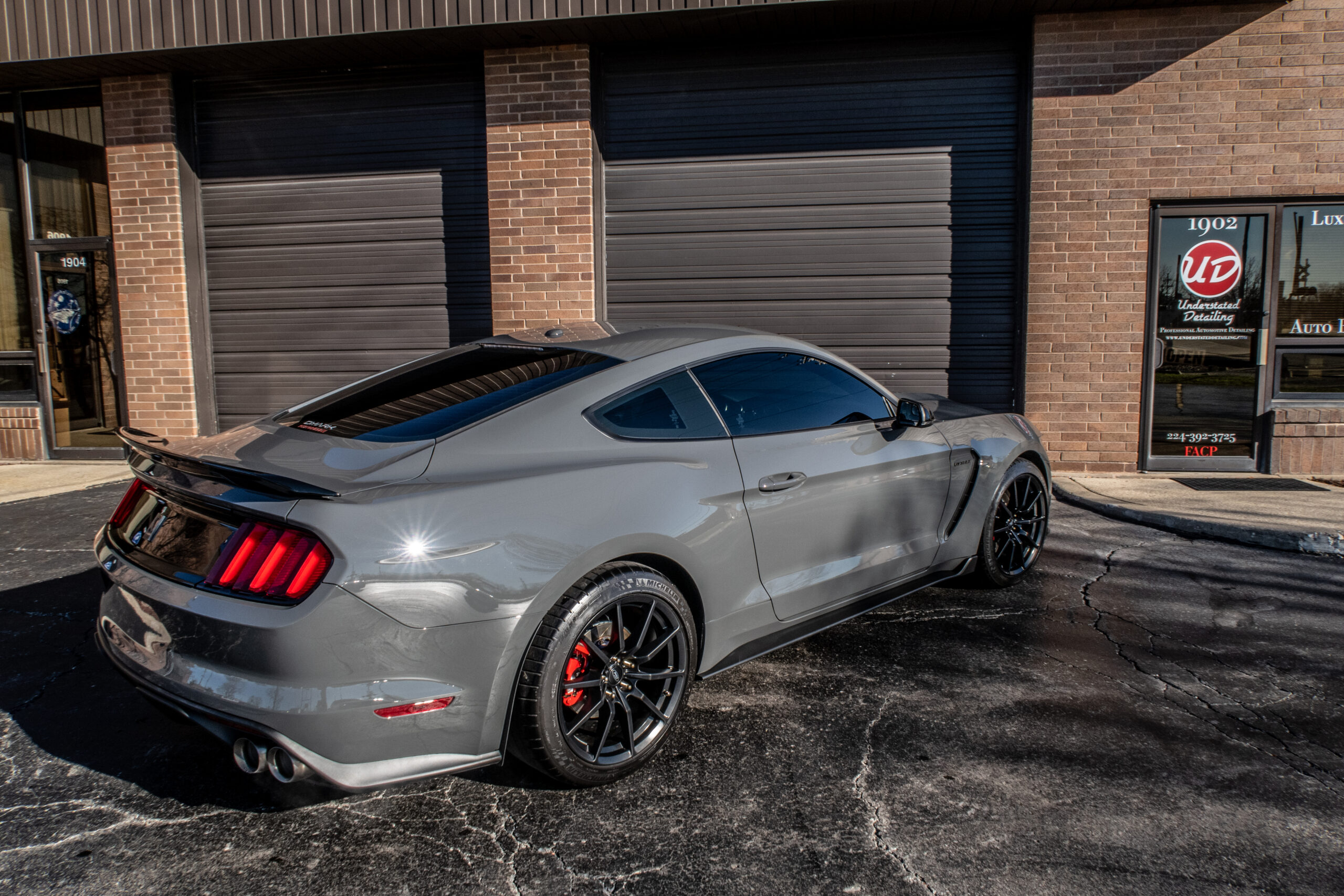 LEVEL 1: Wash and Ceramic Wax
Cars $250
Trucks/SUV's $300
Time Required: 2-4 Hours
A solid exterior detail that makes your car look great again.
This detail includes all of the washing steps from our maintenance detail.
The vehicle is then decontaminated with an iron and fall out remover, tar remover, and prepped with a clay bar treatment. Finally it is sealed with a high quality SiO2 (ceramic) based sealant.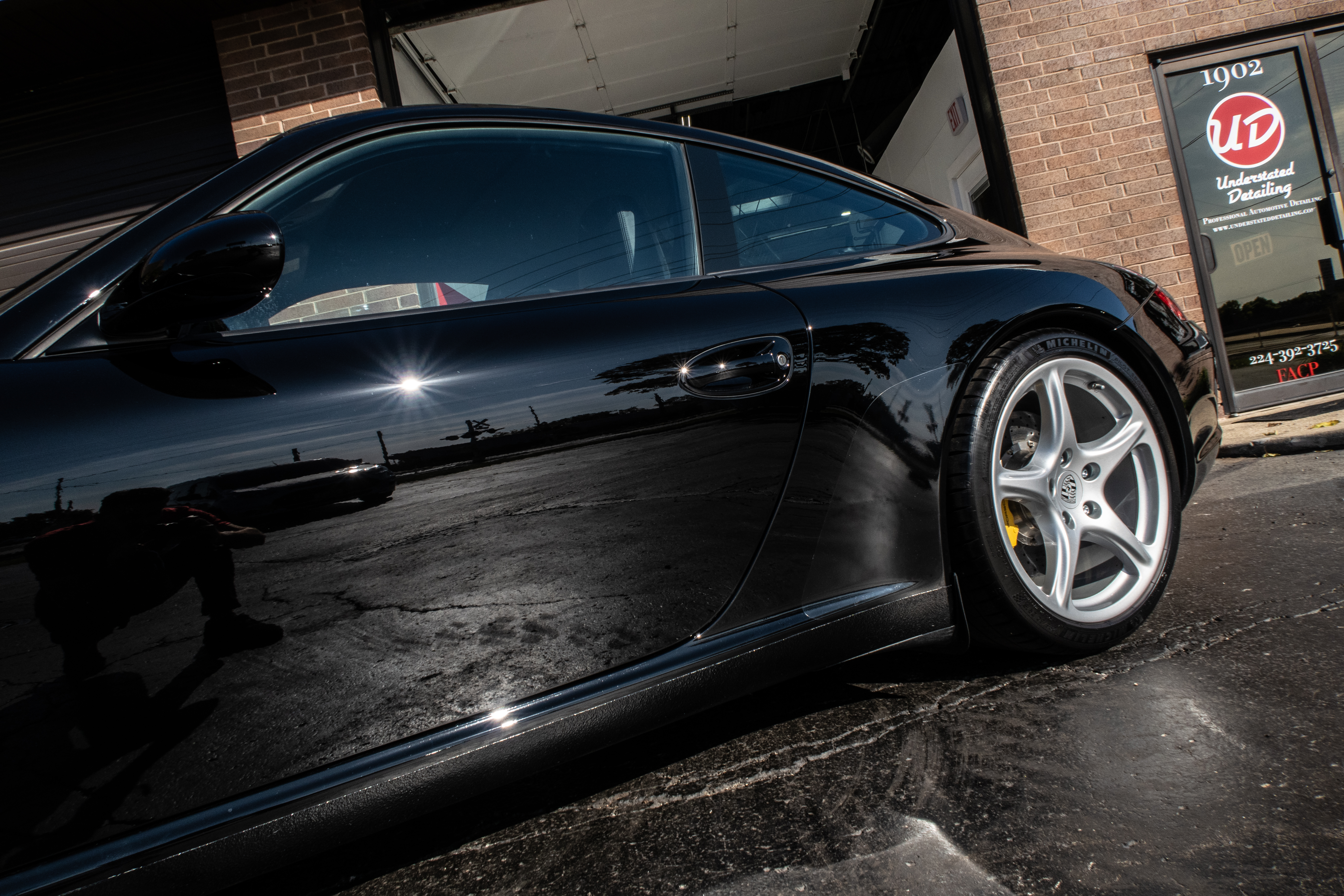 Level 2: Exterior Paint Correction
Cars: Starting at $1200
Trucks/SUV's: Starting at $1500
Time Required: 16-25 Hours
We recommend this service if your vehicle is a daily driver or show car that has never received a truly professional detail before. Remove all of those ugly swirls and scratches from the automated car wash or improper hand washing methods and reveal a better than new shine.
Includes all of the steps from Level 1 with the addition of a two or three step paint correction, removing 90-99% of swirls and scratches, and a topcoat of sealant offering up to 6 months of protection. Results are dependent on vehicle condition
Paint Correction and Ceramic Coating
Cars: Starting at $2000
Trucks/SUV's: Starting at $2500
Time Required 25+ Hours
This package includes our Level 3: Paint Correction Service.
The vehicle is then prepped and Gyeon MOHS EVO ceramic coating is professionally applied
Our premium ceramic coating offers up to 3 years of protection from harsh environmental elements such as dirt, road grime, oil, tar, and other debris.
Creates a very deep, glossy, crystal-like finish.
Hydrophobic properties creating ease-of-cleaning.
Give your vehicle the protection it deserves and you'll feel like you're driving a new car for years to come.
Add wheel, caliper, and glass coating upgrades to complete the package.
For more information about ceramic coating click the button below.
Wheel and Caliper Ceramic Coating
18" Wheels starting at $250
Calipers from $150
This package includes removing the wheels and cleaning and decontaminating them inside and out.
The wheels are then coated with an ultra glossy, super hydrophobic, ceramic coating.
Strong protection from harsh environmental elements such as dirt, road grime, oil, tar, brake dust and other debris.
Easily wash away brake dust.
Keep your wheels looking new!
For more information about ceramic coating protection for your wheels click the button below.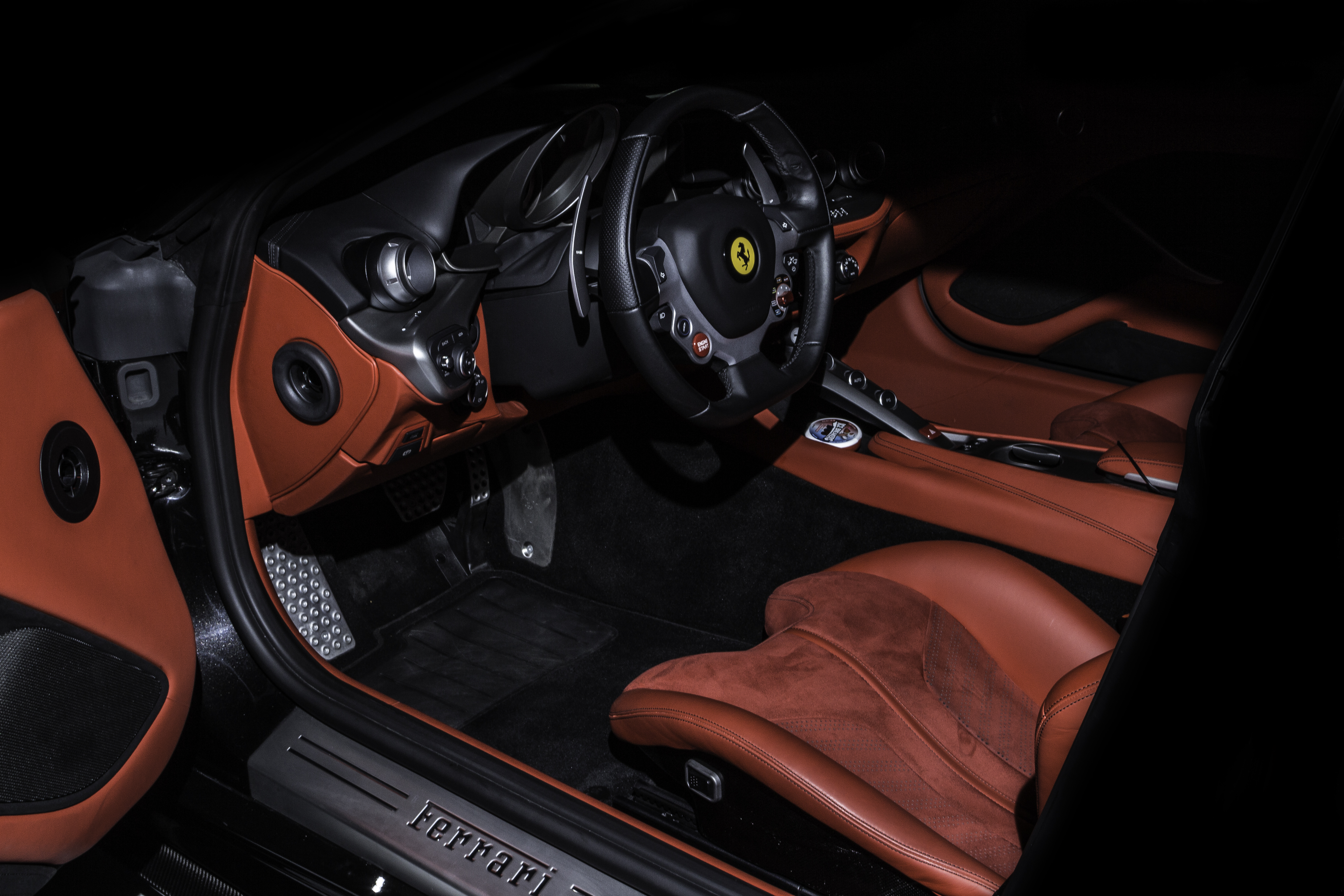 LEVEL 1: Interior Detail
Time Required: 4+ Hours
(Door panels, Dash, Center console, and Cluster)
Cleansing of all interior surfaces using interior cleaner.
Windows washed with an appropriate window cleaner that is safe on window tint.
Carpets and floor mats are vacuumed and blown out with compressed air. (If floor mats are plastic/rubber, they will be removed from the vehicle and washed).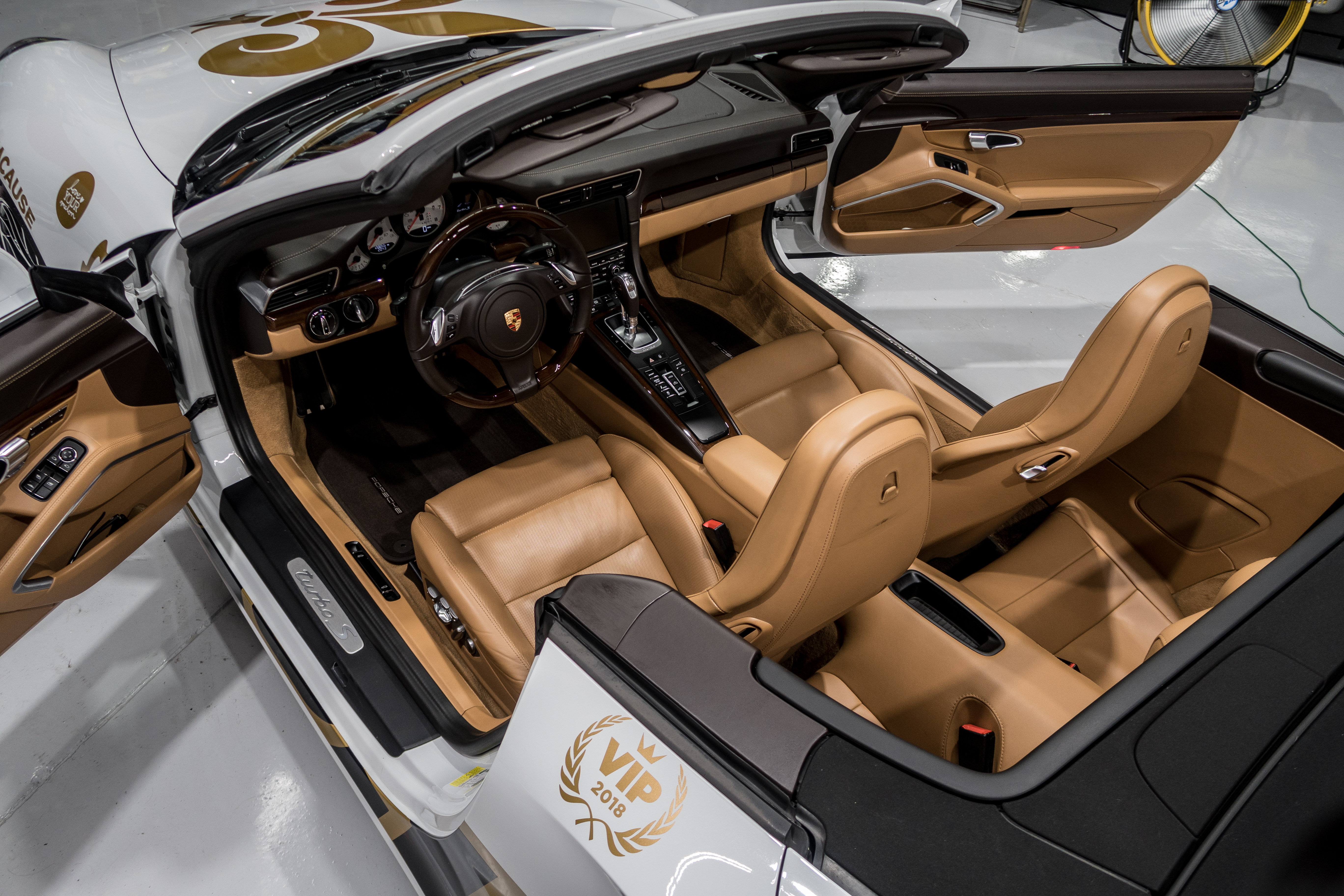 LEVEL 2: Interior Restoration Detail
Cars: Starting at $350
Trucks/SUV's: Starting at $450
Time Required 7+ Hours
This is for vehicles that have been neglected and are due for a deep, meticulous, cleaning.
This detail includes all of the steps from our level 1 interior detail package plus:
Carpets, floor mats, trunk/cargo area, and cloth seating surfaces are cleaned and shampooed using a hot water carpet extractor.
Special attention is given to vents, switches, controls.
Leather seating and other leather surfaces are steam cleaned, scrubbed, and wiped down using an interior cleaner followed by a topcoat of premium leather conditioner, and panel dressing
Ozone odor removal is also offered.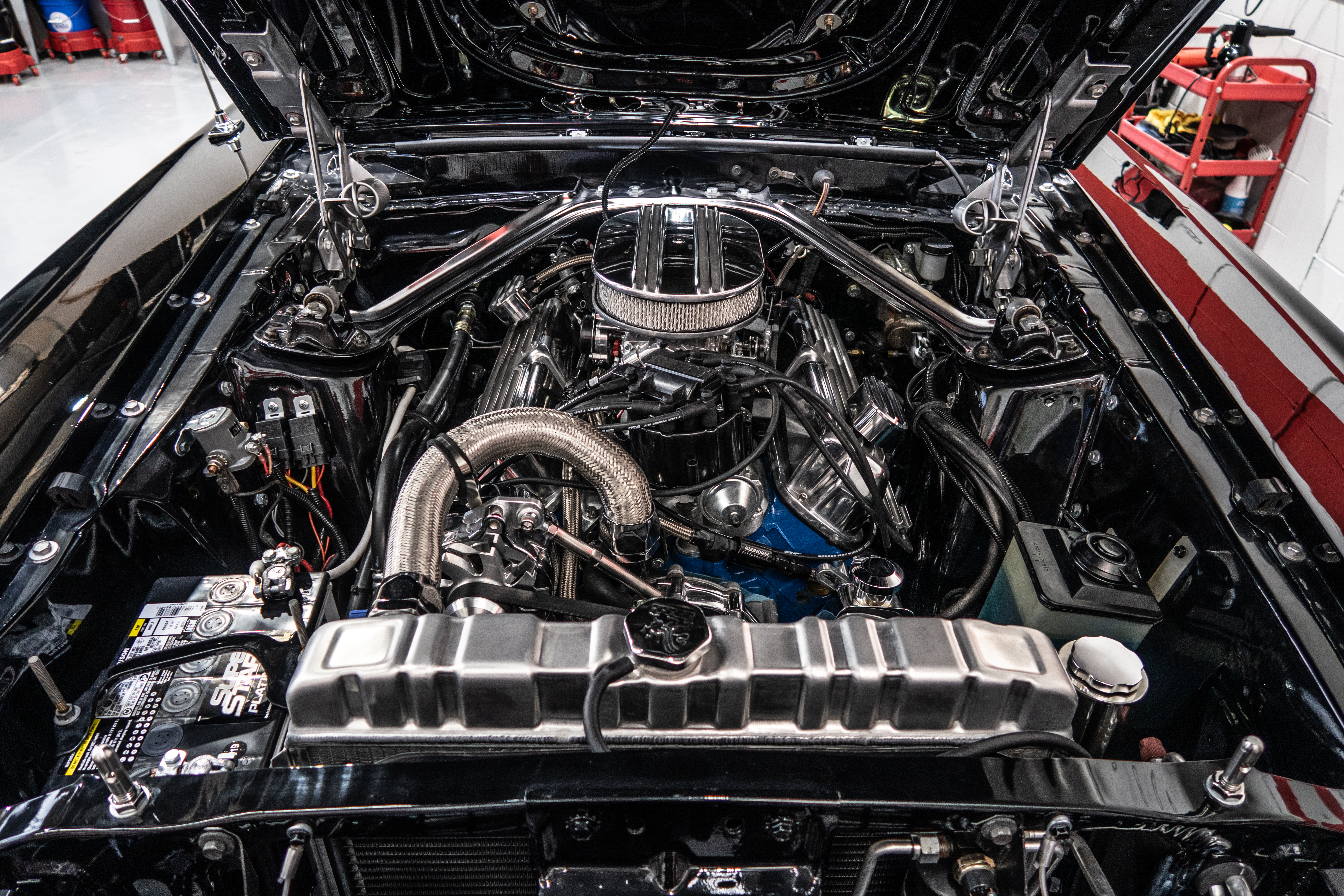 Engine Bay Detail
The engine compartment is degreased, scrubbed, rinsed, and dressed.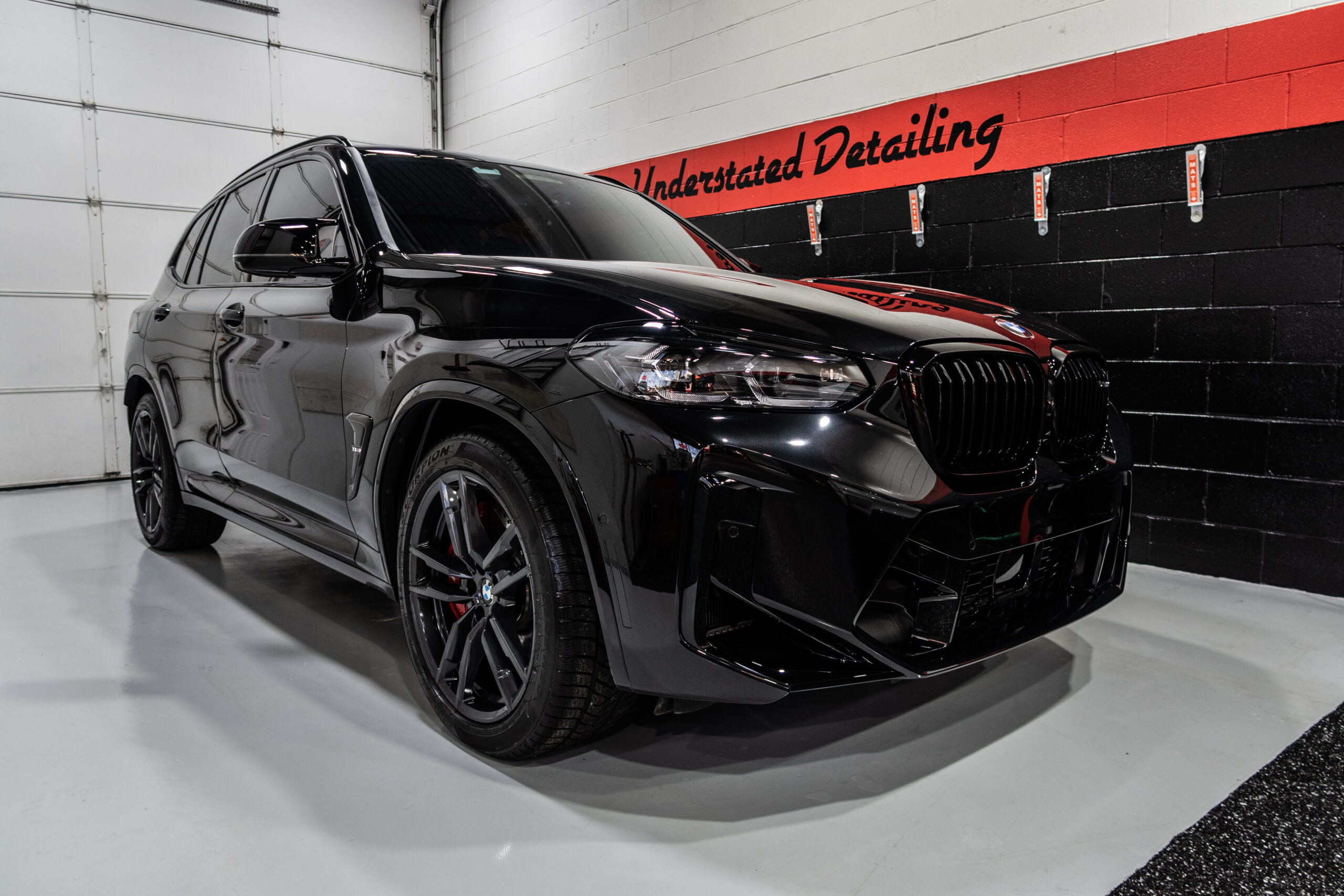 Other Services
Wheels-Off Detailing
Wheel Ceramic Coating
Paint Repair and Body Work
Collision Repair
Custom Painting
Paint-less Dent Removal (PDR)
Head Light Restoration
GlassParency - Window Coating
Window Tint
Paint Protection Film