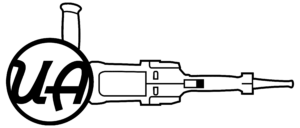 Northbrook Body Shop and Paint Repair - Understated Auto Body
Understated Auto Body in Northbrook offers high quality and professional automotive body repair and paint refinishing services.
We are the premier auto body shop on the North Shore of Chicago. We specialize in all types of automotive body work including cosmetic repair, collision repair, and complete repaints. With a state of the art spray booth, tools, workspace, and experienced PPG certified painters you can expect nothing less than a perfect result giving your car an elegant and understated finish.
If you are in a wreck and your car needs some dents removed and scuffs and scratches taken out of the paint then we should be your first stop. Our sister shop, Understated Detailing helps us make sure that your car will leave our facility with the paint looking great.
We perform paint repair and body work on all types of vehicles and specialize in enthusiast and high end vehicles. We find that our level of detail, high end equipment and boutique service lends itself to vehicles and their owners that need an extra level of care to be brought back to the level of just from the factory.
Reasons To Choose Understated Autobody in Northbrook
High Level of Experience and Expertise: Understated Autobody has a team of experienced and skilled technicians who are experts in auto body repair and painting.
High Quality Work: The quality of work done at Understated Autobody is second to none. We use the latest equipment, a state of the art spray booth and proven techniques to ensure that every repair and paint job is done to the highest standard.
High Attention to Detail: The technicians at Understated Autobody pay close attention to detail, ensuring that every repair and paint job is done to perfection. This is particularly important for high-end car owners who expect nothing but the best.
Commitment to Customer Service: Understated Autobody prides itself on providing excellent customer service. We take the time to listen to our customers and ensure that they are satisfied with the work done on their vehicles.
Convenience: Understated Autobody offers a range of services, including collision repair, paintless dent removal, custom paint jobs and even automotive paint protection and ceramic coatings.
Reputation: Understated Autobody has a reputation for excellence in the Northbrook, IL area. We have a loyal customer base and are known for high-quality work and exceptional customer service.
Understated Autobody in Northbrook, IL is a great choice for high-end car owners who want the best possible auto body and painting work done on their vehicles.